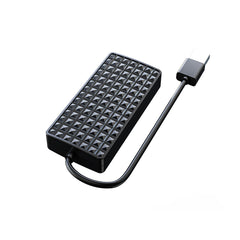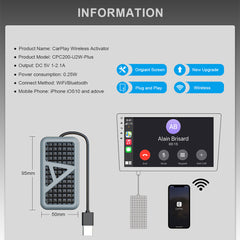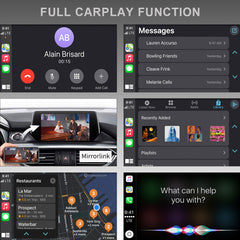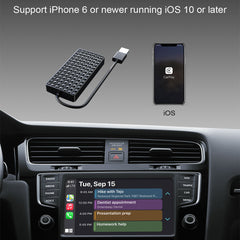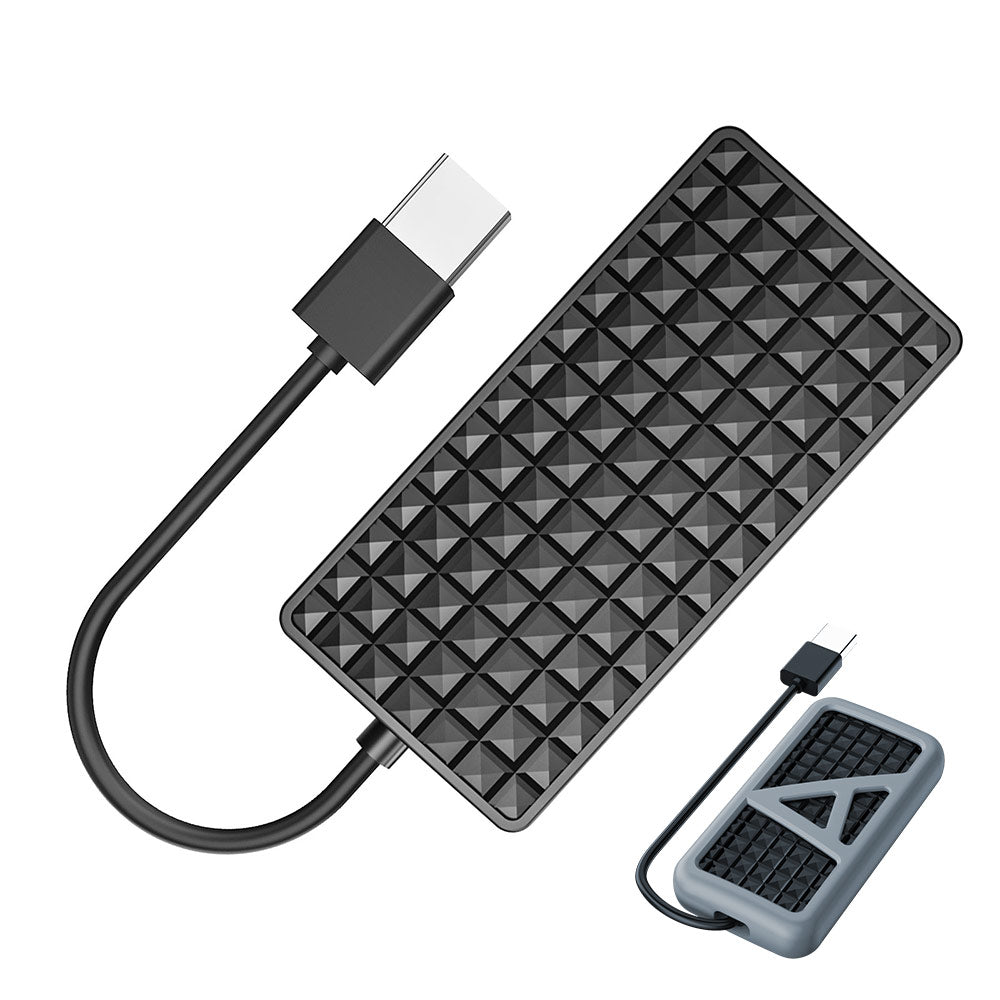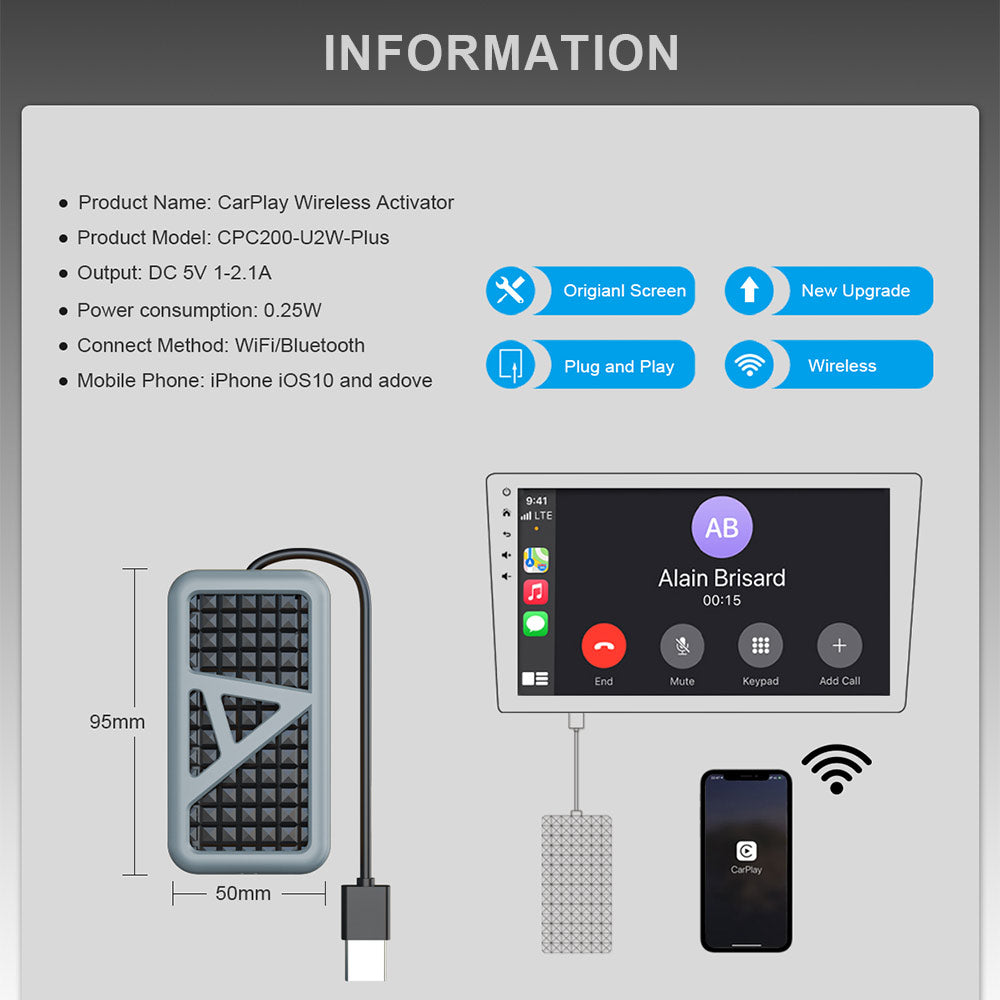 $129.98
Out of stock
APPS2Car Wireless CarPlay Adapter is designed to work with cars that have factory-wired CarPlay, allowing you to seamlessly cut the CarPlay cord for a completely wireless experience. It is simply plug and play: Upgrade your infotainment system into a wireless CarPlay
Cut The Cord In Your Car
Wireless CarPlay is still scarce, but now APPS2Car's Wireless CarPlay Dongle allows you to break free of wires inexpensively, and it really works.

With the adapter installed, wireless CarPlay works like any other official solution. As soon as it boots up, and you get in the vehicle, your phone will automatically connect to your infotainment system.
High-Quality Audio & Video Playback
Maintain the same sound quality output as the wired connection. The Bluetooth receiver will not change the sound quality of the original microphone, and the audio and video will not be interrupted.
Original Car Button Operation
Support steering wheel and Siri to get the original CarPlay experience. You can seamlessly control music playback, volume, track skipping, and access Siri directly from the steering wheel controls of your car to find directions, make calls, or reply to text messages.
Higher Adaptability & Stability
After continuous R&D and upgrading, our products have been able to adapt to most of the cars on the market.
Plug The Adater
Plug the wireless CarPlay adapter into the car USB port. Wait for the interface to appear on the screen.
Pair
Turn on WiFi networks and Bluetooth. Make sure your phone is not connected to any other WiFi or Bluetooth networks. Select "Pair" on your phone when the notification appears.
Enjoy Handsfree CarPlay
Your phone will automatically connect to your infotainment system every time you get in the car.
Frequently Asked Questions
Will it work with my iPhone?
Yes, it works every iPhone from the 6 (running iOS 10 or later) all the way up to the 12 Pro.
Will this work in my car?
If you have a factory-installed CarPlay unit and you see your make and year below, then yes! If you don't see your car below, email us your make and year so we can contact you when we start supporting it. Acura 2017-2020 Alfa Romeo 2018-2020 Audi 2017-2019 Bentley 2017-2020 Borgward 2017-2019 Buick 2017-2019 Cadillac 2016-2020 Chevrolet 2016-2020 Chrysler 2017-2019 Citroen 2016-2019 Dodge 2017-2020 Ferrari 2016-2020 Ford 2017-2020 Genesis 2017-2020 GMC 2016-2019 Honda 2016-2020 Honda bikes 2018-2020 Hyundai 2015-2020 Jaguar 2017-2020 Jeep 2017-2020 Kia 2015-2020 Lincoln 2017-2020 Lexus 2019-2020 Land Rover 2017-2020 Mercedes-Benz 2016-2020 MG Hector 2016-2020 Maserati 2017-2020 Mazda 2018-2020 Nissan 2017-2020 Opel 2016-2019 Peugeot 2017-2019 Porsche 2017-2019 RAM 2018-2019 Renault 2017-2019 Seat 2016-2019 Skoda 2016-2019 Subaru 2017-2020 Suzuki 2016-2020 Toyota 2016-2020 Vauxhall 2016-2019 Volkswagen 2015-2020 Volvo 2016-2019 Supported aftermarket head-units Pioneer Alpine Kenwood
Does it use WiFi or Bluetooth? Is there any interference with the wireless connection?
This Bluetooth dongle will be not plagued with static and dropouts. Continuation of the original microphone sound quality, Bluetooth receiver does not change the sound quality, and the sound and video do not interrupt. Maintains the same sound quality output as the wired connection.
Does this product have a warranty?
All our products are covered by lifetime warranty.