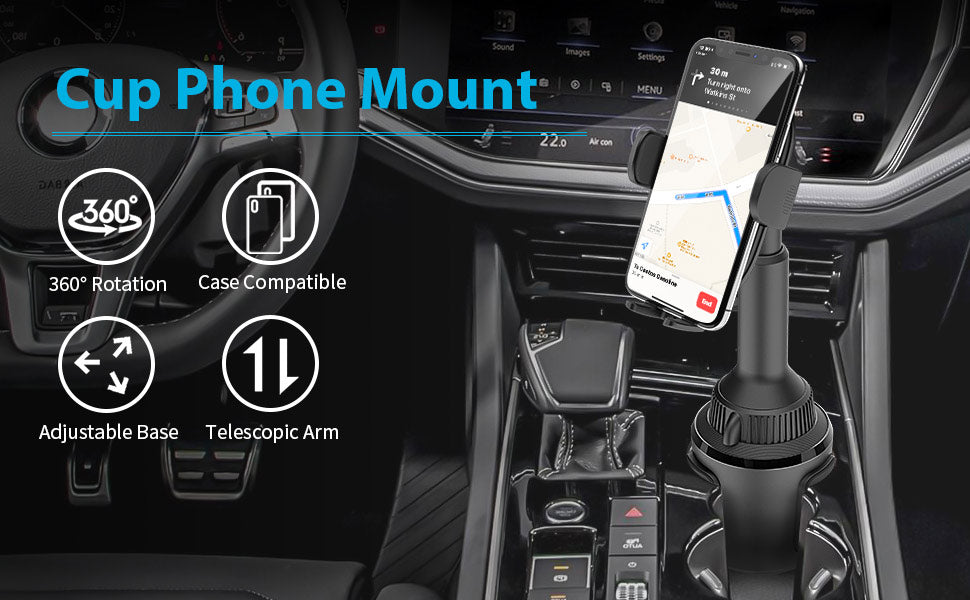 More Details:
Adjustable Solid Base
Made from durable plastic and expandable sturdy base, the cup phone holder is capable of being securely locked inside cars, trucks, pickups, SUVs or any other vehicle.

Sturdy Telescopic Arm
Steadily stand up from 8.46" to 10.57", you can easily adjust it to whatever height is preferred for a clear view while driving even on the bumpy road.
360 Degree Rotatable
Featuring a ball-shape pivot, the car cell phone holder can be smoothly Swiveled in 360 degrees at any angle and is great for hands-free viewing, streaming and calling.

Quick Release Button
The one-button release feature allows you to attach and detach your smartphone in seconds, which is simple to use at any time and could save time during travel.
One of the best
This is really a good one. Nice and solid, adjustable all around good. The best one I can find.
}